Isabel's Webpage


Charon & the River Acheron

. . . And lo! towards us coming in a boat
An old man, hoary with the hair of eld,
Crying: "Woe unto you, ye souls depraved!"
(Inferno III 82-84)






stuff about me...



This is me. This is where I go to school.
My school pic. Boston College
Lovely, isn't it? Go Eagles!!!!


Green. My favorite Color
Miami, FL
Where I was born and raised.
(305) Take it to da House!!
Welcome to Miami...Bienvenidos a Miami


My mother, María Isabel Melendez Mesa, is from San Juan, Puerto Rico.

"Cuba y Puerto Rico son como alas del mismo pájaro..."

My father, José Luis Mesa, comes from Cienfuegos, Cuba.

FUN STUFF:

Adventures of Isabel

How much are you worth???

How many would it take??

President Bush gets his groove on...

more to come soon...

Now for the school stuff...




Dido and Aeneas
Nicolas Verkolye, early 1700s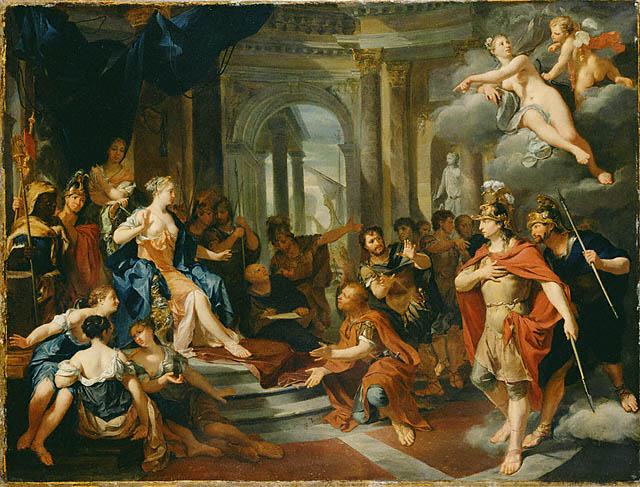 Aeneas and Dido hiding in a cave


Aeneas and his family fleeing from Troy


Altar relief of Aeneas found at Carthage in first century B.C.